FlowUp brings your strategic campaigns to life.
Craft multiple paths and scenarios to score the sale.
Build actions and responses for every type of trigger with Customer Workflow
Program specific time intervals and messages, and track progress in real-time.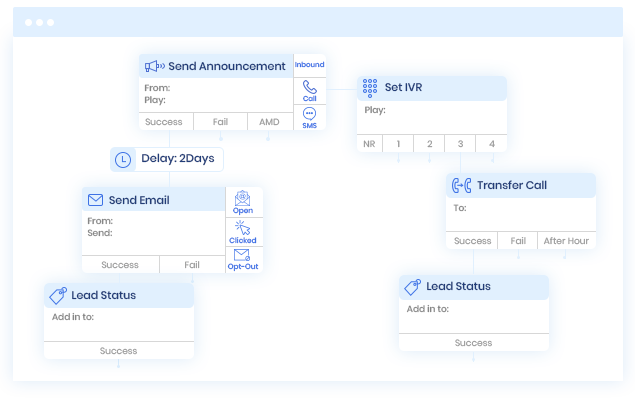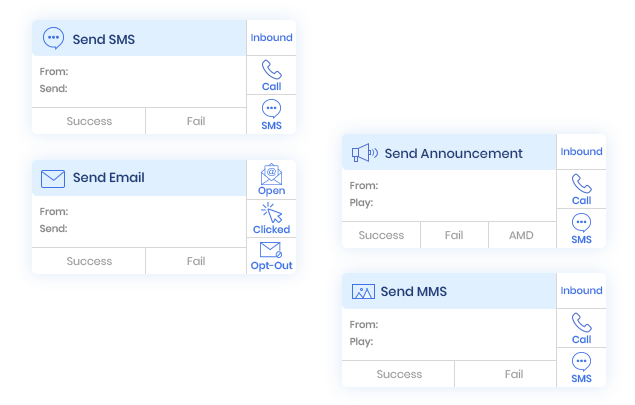 Generate more responses when you reach out on more channels.
Adopt Holistic Approach to Follow-up with Multichannel outreach with Voice and SMS.
Reach your Target audience through the channels they check most.
Manage Every Channel with Umbrella approach from a Single Platform.
Keep the conversation flowing, automatically.
Keep your leads engaged with timely communication
Stay in touch frequently, while using your team's time more effectively
Experience the magic of consistent engagement with minimal effort.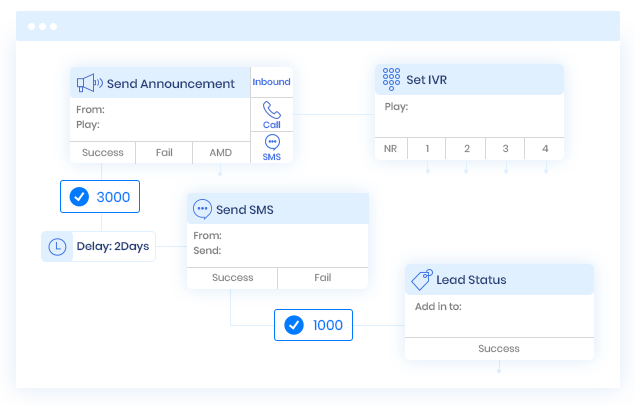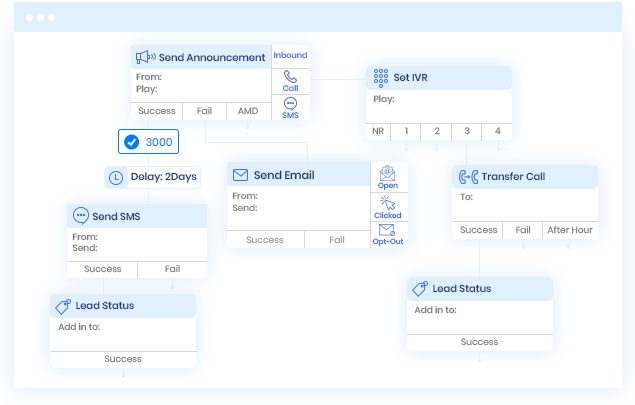 Message smarter with Segmented Lead Approach.
Personalize your outreach based on leads' status in the workflow
Send the Right Message to the Right Audience for constant customer Engagement