Sales don't come automatically, even when you have a great product or service. To close a deal requires effort and time. In the past, all of the work needed to be done manually. Fortunately, the days of taking care of everything by hand are over. Those repetitive tasks that can close down the sales process can be made far easier with sales automation software.
If you haven't yet considered automation, it's time to up your game. This guide will help you get a better understanding of these types of tools to see why and how they can help.
What is Sales Automation?
Many parts of a business can be automated today, including sales process elements. Specific tasks that are time-consuming, repetitive, and performed manually can be simplified by using various software and digital tools.
Why should you Automate? – Big Benefits of Using Sales Automation Tools
Do you need to automate parts of your sales process?
Once you start to see the benefits and advantages that automation can bring, you'll wonder why you waited so long to start automating.
Efficiency and Productivity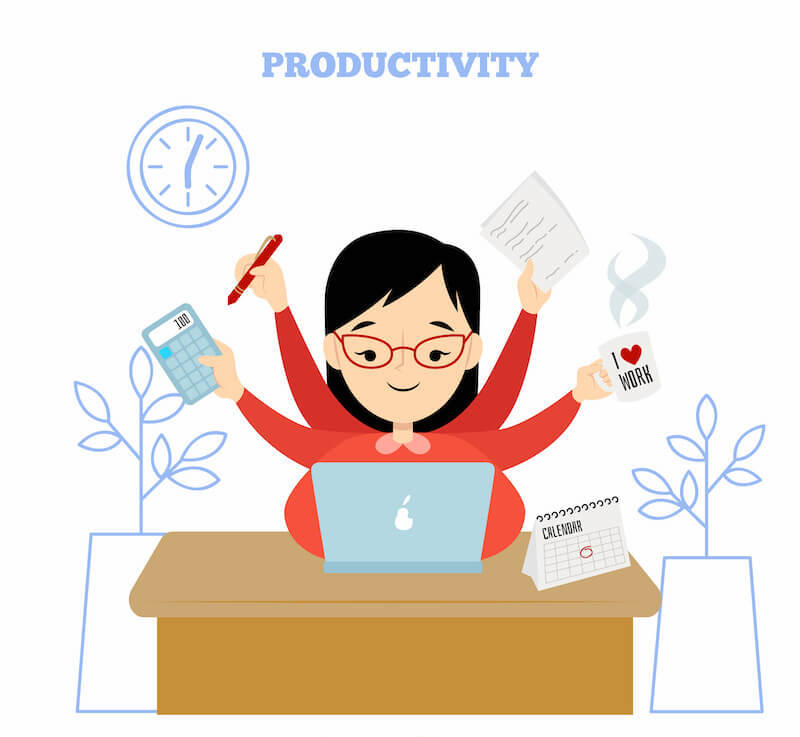 By taking away those repetitive tasks that are done manually, it makes life easier for your sales department. This means they can spend more of their time focusing on the central aspect of their job—selling. Performance and productivity levels will rise when added automation, which means salespeople can close more deals than before.
Faster Sales Process
Have you noticed that certain parts of your sales process start to bog down and get slow? When you choose to automate parts of the process, you won't have to worry about this. The tools help to make the process move faster from start to finish.
Reduction in Errors
As great as your sales team might be, they are still human. This means they are prone to making occasional errors, which could be costly. Perhaps they forget to follow up with a client or they took down the wrong information. Regardless of the reason, these errors reduce customer confidence, and they can negatively affect your sales. When you automate, you won't have to worry about errors for those repetitive tasks.
Happier Customers and Better Relationships
Satisfied customers mean more sales. With automation, salespeople can be more attentive to their prospects and get back to them faster. You can automate actions like emails, reminders, and follow-ups, and the salespeople can spend their time connecting with their clients and prospects, giving them the attention that they deserve rather than spending time with those mundane tasks.
Better Data and Customer Details
Sales automation tools are fantastic at collecting data, and for getting customer details. This can help you to better understand who your customer is and what they want and need. This knowledge, and all of the data you can glean, will help with your efforts in sales and marketing.
Easier Reporting
One of the other benefits found with many automation tools is reporting. It can help to make reporting easier since it won't need to be done manually. Not only will the reports be available faster for managers and others in the company, but they will be more accurate.
What Should You Automate?
You will find many sales processes today that can be automated to make your life easier. For example.,
Email Drip campaigns
SMS outreach for Opt-in leads
Voice Announcements and Surveys
Ringless Voicemails for Alerts and Reminders
Automated Follow-up Responses
One of the first that you'll want to consider is emailing. Often, salespeople spend a significant chunk of their day creating and sending emails. This eats up a lot of time that could better be spent making actual sales. Choosing to automate the emails can save the reps a substantial amount of time.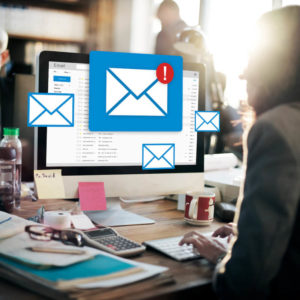 This doesn't mean that all of the emails should be automated, but those common emails that go out regularly should. With the right tools, it's possible to quickly customize and personalize the email, as well. Even though it's automated, it still feels natural.
Also read: Top 5 Marketing channels that work the most for Automated Follow-ups
In addition to the emails, you can automate things like follow-ups, drip campaigns, contacting leads, and more. You will find plenty of options available through high-quality sales automation tools.
Are There Any Drawbacks of Sales Automation?
Now that you have a better understanding of the benefits that sales automation can offer, you might be wondering whether there are any cons associated with it. When it's used wisely, you'll find that there aren't any drawbacks.
However, there is one potential issue that could cause problems. Although automating the regular, mundane tasks in sales is a good idea, you don't want to go overboard and try to automate everything.
You always want to make sure that there is an element of the human touch in your sales department. Customers need to have someone that they can contact when they have questions and concerns. Automation and AI can do a lot but getting a real person on the phone when there is an issue is also important.
Use sales automation tools and enjoy the benefits they offer. Just make sure that there is still the human element in your business, as this is something that customers still want.
Find the Right Sales Automation Tool
Now that you have a deeper understanding of what sales automation software is and why it is so helpful to sales departments, it's time to find a solution for you. Ideally, you will opt for an all-in-one marketing and sales platform that can help with automation for follow-ups, lead engagement, and more.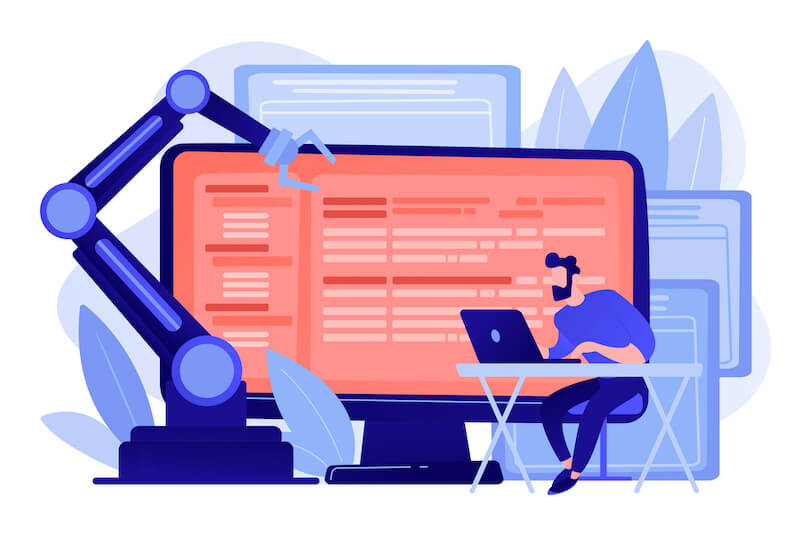 Look at your current sales process and determine what you could be doing better, and what you hope to achieve through the use of automation. Consider the options that are available and then look for a good platform that can offer the types of features you need.
You want an interface that is simple to understand and that will be easy for people to use. Of course, you also want deep features and easy integration.
What you need to do is choose FlowUp. Our automation tool is an all-in-one platform that makes following up and leads engagement easier and faster. You can save more time and convert more leads in the process. The tool allows you to create custom workflows, provides omnichannel communication, smooths the customer journey, and makes following up a breeze. The tool could change your business for the better.
Why FlowUp is an Ultimate tool for your Sales Automation needs?
What you need to do is choose FlowUp. Our automation tool is an all-in-one platform that makes following up and leads engagement easier and faster. You can save more time and convert more leads in the process. The tool allows you to create custom workflows, provides omnichannel communication, smooths the customer journey, and makes following up a breeze. The tool could change your business for the better.
There are some unique selling points that make FlowUp your obvious choice for starting with complete sales automation.
Omnichannel Marketing: FlowUp lets you put omnichannel marketing in practice with Voice, SMS, and Email. It also planning with more channels in the future like SMS bot, Facebook and Whatsapp chat, AI-powered follow-up automation, etc. A combination of all these channels will offer you the complete package you are looking for sale automation.
Customized Workflows: FlowUp's most unique feature is, its customized workflows you can create as per your campaign requirements. You can imply multiple strategies to reach your ultimate goal by using the different combinations of automated sales follow-up processes.
Ingenious Inbound Setups: You may find multiple sales automation tools in markets but what most of them lack within is inbound setups, how to handle a prospect, when they reach you back. FlowUp allows you to set up inbound setups with Calls and  SMS Autoresponders to immediately answer their queries and questions.
Lucrative Lead Segmentation: With FlowUp, you can segment your specific types of lead dispositions and create a segmented list to perform a differently designed strategic follow-up on those specific lists with customized messages and channels.
DIY Integration: FlowUp empowers you to integrate any of your CRM or other platforms with zero coding dependencies.
Zero Downtime with Serverless Architecture: The whole platform is built-up on serverless architecture so no more downtime, enjoy the uninterrupted sales automation, and experience the seamless follow-up journey.
Concluding notes:
Sales automation is the future of any sales department in the world if they are eyeing phenomenal growth and that's what the FlowUp is designed for exactly. To know more, how FlowUp can help you automate your sales process, connect with our experts today at help@flowup.com or schedule a demo now.